I've heard before that if you close your eyes, stand still and pretend that there's no monster it will eventually go away. Facing your fear directly is the best way to address the problem.But I've never heard of the idea that just flipping off the death will make it go away. Yes, you heard me well - if the monster pops out from the dark, you just flip it off - yes literally with the middle finger - And it goes away ...
This revolutionary concept has been adopted in the latest game made in only 4 days by Adam R. and Guy T. called "The Night That Speaks".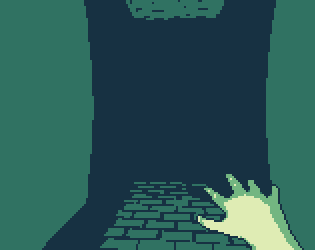 Regarding the game itself, I am not really sure what's going on but I'm pretty sure there's someone who comes to kill me. I can be like "Hey dude, f-u" and literally giving the middle finger whoever or whatever it is. In the end you're supposed to find the key and get a hell out of there, so it's nice to know that the game actually have a real ending.
Official page plus the download link may be found here at adamgryu.itch.io/the-night-that-speaks, but you may also use this direct download link. The game is not large, about 30MB, which should be downloaded in about 10 seconds over high speed link. Unzip and play, simple as that.
News comments
<! Report popup & overlay !>